Have you heard the term Meatless Mondays? It became a popular term to promote one vegetarian meal a week for a healthier diet. Regardless of the day, beans are a great substitute for meat and are full of protein and fiber. I always have canned beans in my pantry, including black beans, kidney beans, garbanzo beans, etc. I love preparing them in a variety of ways from entrées to salads. Today I am sharing three dinner recipes that can be made in 20 minutes.
Crispy Black Bean and Rice Burritos
These black bean and rice burritos look delicious. As with most food, when prepared at home it is so much healthier.
Red Beans and Rice (Ham Optional)
By adding beans to peppers, onions, celery and spices, you have a quick topping for rice. If you prefer, you can add ham to this dish. I like to make a big batch and freeze in individual containers, with the rice, for lunches.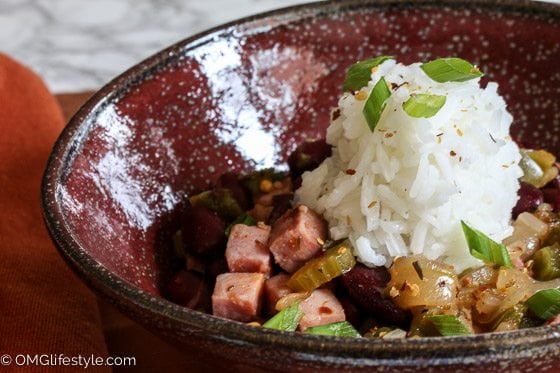 One Pot Cilantro Lime Rice (with Black Beans)
You either love cilantro or hate it. If you love it, give this Cilantro Lime Rice a try. To me, cilantro and lime go hand in hand.
If you love beans, you will also love my Favorite Texas Caviar Recipe.  
Thanks for stopping by.